July 14, 2022 at 10:33 am
#71371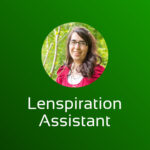 Lydia Bennett
Keymaster
So fun! My first impressions overall were positive! I love the colors and lighting overall; it has a very natural feel to it. Was the ice cream homemade?
If I'm going to get picky, just a couple comments:
– Watch "horizons". The ice cream bowl seems like it needs to be straightened, and maybe the canned beets, just a hair.
– Angle of the eggrolls seems a little odd, and I'm trying to figure out why. I think it has this "mid-air" feeling caused by a combination of two factors: 1. Not particularly a low angle, but not a high, flat-lay angle. More like a normal head-height angle if I was sitting at the table. 2. The bowl in the background is obviously not on a flat horizon, so it feels tilted. Both of these factors aren't necessarily "bad" things, if done intentionally and artistically, but combined they do give a slightly off-kilter feel to the image as a whole.
– Placement of props in corned beef picture feels very balanced, till you get to the right side of the picture. We've got something in three of the four corners of the image, but the bottom right corner is empty. And the top right corner two elements in it: the handle and the leaves. If the leaves were in the bottom right corner, it might make things more balanced, but I have a feeling it would almost feel static.
– Canned beets just needs a little more marginal head-room, in my opinion!
You did a really great job at making the images feel inviting, and like things I would want to eat! So I think that's a huge score!