July 16, 2022 at 6:29 pm
#71401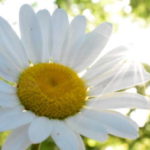 Blessings Captured
Participant
I just did another shoot applying some of your tips!
Some dear friends of our brought us some shrimp from the gulf and gave us their recipe for buttery, garlic, grilled shrimp. Let me tell you it tastes Way better then the grocery store stuff that we get in the Midwest.
On to the technical. 🙂
I did one shot with something in all four corners, but with different amounts. Do you think it looks balanced or static?

@hannah-f I pulled back some so it wouldn't look "scrunched". Do you think it's effective? Maybe it's my personal taste, but I tend to like the more close up shot. It could also very much depend on with the image was going to be used for
Then I added the spatula to add some action.
Thanks for everyone's advice!
This reply was modified 1 year, 2 months ago by

Blessings Captured

. Reason: forgot to add pictures!