July 22, 2022 at 10:17 pm
#71484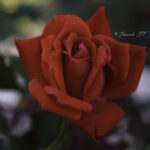 Hannah F.
Participant
@lenspirationlydia, your photos are beautiful because you had great lighting, great subject, and love the creative foreground blurs. My favorites from your photos are the first and last photos! Wonderful!
It looks like I won't be able to participate in this assignment (aka, photo challenges/competitions), because I do not have any willing subjects (despite having 6 siblings), I have been overloaded with summer school and then summer activities (work and volunteering), and alas the time that I was ready to shoot, the days were overcast, the lighting pitiful, and the weather so hot up past 106˚F !!! That's typical summer weather in North Texas. Weather in December happens to be in 80s ;). Anyway, I look forward to watching the webinar recording.
Great work everyone!