August 1, 2022 at 11:15 am
#71628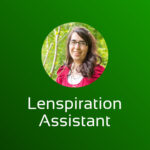 Lydia Bennett
Keymaster
Amazing!! The background looks SO good!
Just to be picky again… 🙂 Feels like it needs just a little straightening. I'm looking at the "horizon" of the base of the dish and the vertical lines in the background for my visual guides on that.
The use of the blackberries, the scoop, the burlap….it's all so good! So fun to see, @blessingscaptured!