September 13, 2022 at 3:24 pm
#72282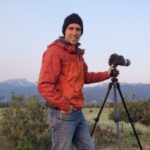 James Staddon
Keymaster
What a great way to put your photography skills to practical use, @laura-aome!
Got the window light going there, it looks like! Fantastic.
My main thought would be see what you can do to make one element front and center, the main subject. Then the other elements surrounding, and supporting it. Probably the soap bars?
Good choice of colors. That helps simplify things. Keep simplifying, like only the stocks of lavender and not smaller pieces scattered around.
Also, I'd be curious to know where it instructions to only upload 2 photos to the forum?