October 5, 2022 at 8:32 am
#72690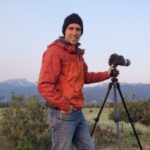 James Staddon
Keymaster
Yeah, the "not-wrinkling" part I think is the difficulty. Since most anything is going to wrinkle when folded, it's probably going to be more expensive to get a material that won't wrinkle. I wonder, are there any household materials that you notice don't wrinkle at all?
Have you been able to try the spray bottle method?
Another thought that came to mind is if a cloth is NOT folded, and just compressed into a bag or something, then when it's unfolded, the wrinkles would almost provide texture to the backdrop.
Also, stretching the fabric will make wrinkles less noticeable. I was using a wrinkled backdrop last week, and weighing the backdrop down with hymnals really helped. 🙂