October 19, 2022 at 10:10 pm
#73059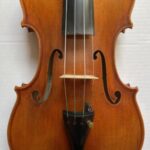 Allison Estabrook
Participant
Thank you @warrior-princess!
It really is an excellent camera! I'm not a camera expert, but I believe all the Canon Rebel models are similar, so even if you were to purchase a different one, it would work pretty much the same. I have a friend who recently got a Canon EOS Rebel E6 which is a cheaper option than the Canon EOS Rebel SL3, if you're looking for a cheaper camera to start with. But I think the one I use is more advanced and would probably serve you longer. It came from ebay, so it was used and cheaper. It works fine though!
I hope this helped with your camera search and you find a good camera!