November 3, 2022 at 11:52 am
#73342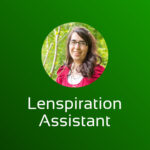 Lydia Bennett
Keymaster
Yay! The angles on the dog are much improved! What you're doing here with getting down on the dog's level is great! It would be just perfect if the dog didn't have its head turned away 😀
Is there any location you could take pictures at that might have a nicer, more artistic or simple background?
That last photo I think is my favorite. I'd try to take a similar shot again, just with the dog looking at you, and with a simple, distraction-free background. Shoot it a little brighter and warmer (adjust your camera settings so it'll look closer to what's attached), and you're on to something!
Keep at it, Brieanna!