December 2, 2022 at 2:27 pm
#73669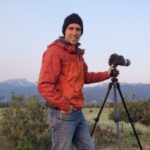 James Staddon
Keymaster
Hi @warrior-princess, I got caught up with all the busyness surrounding Thanksgiving and didn't see your questions to respond to!
Good choice! The first link you sent expired, but international models should be indicated in the title if using Amazon. Another way to tell a camera is an international model is if they use "three/four numbers and a D" (like 2000D), instead of "Rebel T#" (like Rebel T7) on the front of the camera. The attached image would most likely NOT be an international model.
And "Renewed" is safe! Almost all of my equipment is renewed, or as it used to be called, refurbished.