December 7, 2022 at 2:48 pm
#73717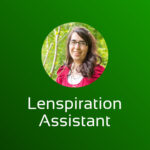 Lydia Bennett
Keymaster
Great question, @laura-aome! The photos will be used for Covenant Home School Resource Center (and on Lenspiration, as seen in the assignment terms here). CHSRC can use them however they'd like, so they may use it for anything from printed material to emails, web/social media, etc.
If the mother isn't comfortable with the idea of CHSRC using the photos in those ways, however, there may some creative ideas you could suggest to her!
For example, @blessingscaptured has done a great job in the past with taking "anonymous" photos of children, by keeping their backs to the camera or focusing on details….basically keeping their faces out of the photos. Check out her photo submissions from past assignments for example: Family Moments Together, and Eagerly Opening a Gift
Perhaps the mother might be more comfortable if you take photos like that?