December 20, 2022 at 10:54 am
#73910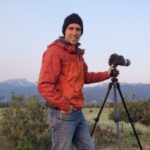 James Staddon
Keymaster
Oh, it's so fun to see your new photos from your new camera, @warrior-princess! Notice the increased contrast and color range? It's subtle, but overall the quality is so much better! And wow, you're in saguaro cactus country. I've always loved those legendary western cactus. 🙂
Heavenly-Vista-12-2022.jpg – Beautiful subject! Glad you had your camera for that one. Contrast between light and dark is so nice. The sky (on my computer) appears a bit blue-green instead of just blue, so that feels unnatural to me.
IMG_0005-2.jpg and Bravey2-Resized.jpg – The hair and nose are super tack sharp! I think you really want the eyes to be in focus, though, so can you figure out a way to change your focus points to focus where you want instead of where the camera randomly picks?
Close-Up1-Resized.jpg – What a cute gingerbread house! Can you maybe set it some place where a Christmas tree or something Christmassy is behind it? Nice job on having a Christmas-green runner under it!
Landscape1-Resized.jpg – Those mountains look so amazing! The tree doesn't necessarily need to be front stage here, I'd say. Perhaps it could have been used as a frame on the right/top sides of the picture? It's fine if it goes into silhouette. Also, I wonder if in your editing program you could skillfully remove the parking lot light poles?
Still-Life1-Resized.jpg – What a Christmassy feeling!! Pretty amazing your camera can almost shoot in the dark, eh? Have you experimented with White Balance at all yet? Is there one that would make it look less orange saturated? You still want the warm glow, though, that's for sure. Just maybe not as saturated?
You look like you're having fun! Keep it up.