December 27, 2022 at 11:40 am
#73993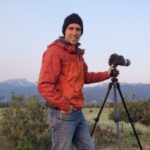 James Staddon
Keymaster
Good conclusion, @warrior-princess! That's funny, that you let your dogs eat your gingerbread house. 🙂
You asked about "minimizing the greens in Photoshop" If I understand correctly, you don't have Lightroom. But, do you have Photoshop?
As for sharpening out of focus areas in a photo, no, there is no current technology in any program (that I am aware of) that would enable sharpening of out-of-focus areas.
It's so much better with the parking lot lights removed! You almost can't tell they were even there.
And good, you fixed the greenish hue in the sky.