January 5, 2023 at 3:06 pm
#74098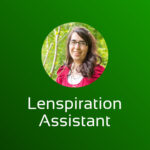 Lydia Bennett
Keymaster
Glad to help, @laura-aome!
And @warrior-princess, all assignments fall under the terms listed here, unless otherwise specified. One of the lines in those terms states:
Owner retains the copyright of the Work and all other rights in the Work or any derivative work, including without limitation, the right to use, copy, sell, license, and distribute copies of the Work in all markets and territories.
So, yes! You can sell photos that you submit for the assignments. 🙂