February 2, 2023 at 12:45 pm
#74674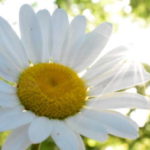 Blessings Captured
Participant
I was able to successfully convert my raw images into jepgs and at the same time keep them in their subfolders.
On my computer it was a little slow. When transferring from my internal memory to an external drive it took about 10 min to do 200. (When I went from external drive to a different external drive it took about twice as long.) I wouldn't recommend trying to do more then a few hundred at a time. It seemed to slowly get them all started then quickly finish them off.
I'm pleased with how it worked, it did the job I needed.
Thank you @buddingphotographer for your help!