February 20, 2023 at 3:00 pm
#75293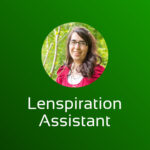 Lydia Bennett
Keymaster
@warrior-princess, I love the landscape there! The mountains are amazing.

@lowrymark, those are such beautiful scenes! Thank you for taking the time to submit your photos!

@allieworrall, yes! You captured backlight in that photo!

@marian, welcome! We're glad you're here. You found some lovely sights to photograph! I love the restful sense in the photos of the boat on the water. One quick tip: you might want to try using a tripod or a steady surface for your camera to sit on when shooting at sunrise or sunset. This would help you stabilize the camera and get tack sharp images during times like this when it's darker!
Thanks all for these submissions! Keep 'em coming, folks! 🙂