February 21, 2023 at 11:41 am
#75313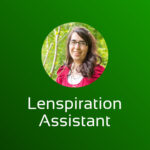 Lydia Bennett
Keymaster
Good news, everyone!! Karen loved ALL the photos so much that she would like to send a reward to every photographer who participated in this assignment!
So, congratulations, @warrior-princess, @esther, @ejvanwyk, @samuelwest, @chris1223, @allieworrall, @blessingscaptured, @laura-aome, @sager7, and @musicgal! (Did I get everyone?!) I'll be in contact with each of you via email to solidify details in getting your rewards to you!
Beyond that, Karen chose 2 photos as the winners for this assignment, and would like to send a second book to the two photographers who submitted them. Her comments on the two photos were: "Love the joyful enthusiasm" and "Pam [Karen's co-author] says it makes her heart happy". So congratulations to Allie and Elijah on having your photos chosen as the official assignment winners!
And lastly, @samuelwest, Karen would like to use one of your photos for her book on peace, and plans to send you a special prize for that!
GREAT job, folks! Will be emailing you all shortly!