March 1, 2023 at 4:06 pm
#75704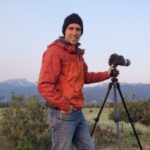 James Staddon
Keymaster
That's really great, @parrisfamily! And gorgeous photos, @ruth!
As for announcing the winner, I wanted to share 4 things that summarize what we covered in the webinar last night (members can watch the replay here: https://www.lenspiration.com/video/webinar86/)
1 – The top photos that I thought best fulfilled the assignment
2 – My personal favorites of all the submissions
3 – The publishers personal favorites
4 – The winning photo!