March 2, 2023 at 1:44 pm
#75738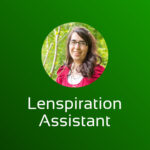 Lydia Bennett
Keymaster
Yes, @buddingphotographer, I think one hitch in my mind is if years down the road, life changes have come along, I'm no longer doing as much with photography but then feel saddled with paying for the subscription. However, at least how Adobe does things right now, it's not like you lose access to your photos or even your edits when you cancel your subscription. You basically just can't edit your photos, according to the info on this page on Adobe (under "What happens when I cancel my Creative Cloud subscription?" < "Lightroom Classic images"):
You can continue to access all your photos on your local hard drive through Lightroom for the desktop. You can continue to import and organize photos and output your edited photos through Export, Publish, Print, Web, or Slideshow. Access to the Develop & Map modules and Lightroom for mobile is not available after your membership ends.
Thanks, @blessingscaptured. I'll definitely give this some thought this week, and let you know!