March 18, 2023 at 2:22 pm
#76614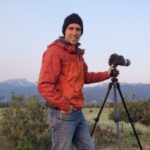 James Staddon
Keymaster
@buddingphotographer covered everything that I can think of!
I started with a 20D (in 2006), then upgraded to a 40D (then to a 5Dii, then 5Diii, then 7Dii), so 30D sure is a long time ago!
Did it pass the initial trial run, @laura-aome? Be sure to set up scenarios and take test photos with both cameras to see on the computer the difference between the two with the exact same photos.