March 26, 2023 at 12:11 am
#77078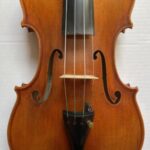 Allison Estabrook
Participant
Here are my submissions for the month of March from the state of Virginia! I chose to write captions for each one, and I entitled the whole photo essay "The Little Things."
Fresh, bursting color is born amidst the dry landscape (IMG_9050).
The first shoots of life exploding their heads through the earth, reaching for the sun (IMG_8898).
A lingering drop from the first spring rain, still clinging to the leaf (IMG_9055).
Pink buds unfurl as they wake up to the light (IMG_8672).
Tiny white flowers take turns popping open, unnoticed by the rest of the world (IMG_8561).
Crystallized dew drops frozen in time (IMG_9014).
Young nestlings foraging in the mossy woodland countryside (IMG_8993).