March 31, 2023 at 4:03 pm
#77280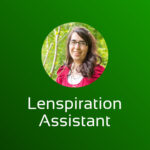 Lydia Bennett
Keymaster
Ok folks, here's a replay link to the webinar where we critiqued the submissions and announced the winner in case you missed it! We enjoyed having Kevin from Nature Friend join us to share his thoughts on the photo submissions, and give some more info about Nature Friend Magazine!
And congratulations to the winners of this assignment (your winning photos are attached):
1st place – Evelyn, @frazer-family
2nd place – Jemima, @jemimajvr
3rd place – Tabitha, @parrisfamily
Runners up – @samuelwest and @heather
Thank you again to everyone who participated! Keep up the good work!