April 18, 2023 at 11:25 am
#78139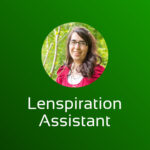 Lydia Bennett
Keymaster
Ok, @warrior-princess I'll try to answer these questions from my personal perspective. My comments certainly don't constitute legal advice, and I'm sure there are others with more experience that could weigh in, but I'll do my best!
I am wondering if I need to file a copyright claim
Could you clarify this question? I apply copyright information in the metadata of my photos, and that's sufficient copyright protection as far as I'm concerned.
and if my pixieset website offers any protection against anyone stealing and/or selling my photos
There are a variety of ways to do this. For example with my portfolio, I have a download pin for all photos, so folks need to know the pin in order to download photos. Now, that's the gallery, not the website, so I'm not sure of the settings on the website but I'd think it would be even more difficult to download from the website since it's not designed to do so. 🙂
If you go to the website settings and click on "Advanced", there is an option to "Disable Right-Clicks on Images" so that could offer extra protection as well.
Pixieset has blank spaces for the Terms of Sale and Digital Image License. I have no idea how to write either, and don't know if I can legally copy and paste anybody else's.
I would imagine it's not legal to copy/paste someone else's terms without their permission, but I don't know for sure. Maybe this video might help direct you to some answers to this question?