April 25, 2023 at 10:39 am
#78607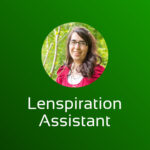 Lydia Bennett
Keymaster
Neither of the Windows links from that discussion worked for me….So I looked up online ones, and found one that downsizes. Have I done them too much, or is it a good size for here?
Glad you found something online to help! If still you want some more in-depth help on the topic, here's another forum thread from @buddingphotographer you might find helpful. And this video shows how to resize an image using Paint (for Windows). For the forums, we typically recommend downsizing to 1200px on the long edge of your photo.
However, all that being said, the most important part is actually the high-res submission to the link provided on the assignment details page. 🙂 So, as long as you got that submitted, posting on the forum here is secondary – mainly providing a place for us all to comment back and forth with each other like we are now! 🙂
Hope that helps!