May 1, 2023 at 11:41 am
#79066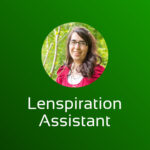 Lydia Bennett
Keymaster
Wow, thank you to everyone who submitted photos for this assignment!! Isn't it neat to pair Scripture with your photos like that?!
Looking forward to hearing James' comments on all the photos tomorrow night at 7pm (EST) during the live coaching webinar! Register now if you haven't already: https://www.lenspiration.com/product/photo-coaching-88/
Can't wait to see which photos are chosen as the winners!