May 24, 2023 at 3:14 pm
#79403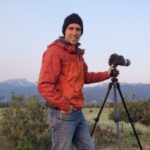 James Staddon
Keymaster
@warrior-princess, what audience will be buying the photos on your Pixieset Store?
I've never seen a clause that talked about an agreement expiring before. That seems fairly arbitrary.

@buddingphotographer has some good points. I didn't read any of the links he offered, but the comment that comes to my mind after breezing over his thoughts is: if there are "maddening difficulties with navigating copyright/licensing issues", then that means things are working exactly like they are supposed to. Copyright was invented to prevent folks from using just anybody's photos. It makes sense to me that if you want to use my photo, you should pay me for it. Thankfully, in today's culture, you can get them for super cheap (thanks to microstock).
If folks don't have money to spend on photos, well, that's their prerogative. Good for @buddingphotographer for making his photos available to folks like that. I'd rather make my photos purchasable, though, and then choose who gets to use my photos freely (vs just having them in the public domain to begin with).