June 1, 2023 at 11:11 am
#79657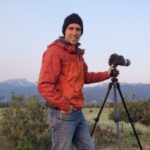 James Staddon
Keymaster
The screenshots are very helpful! Thank you! And thank you for reminding me what a katydid is. 🙂
I did some looking into the adjustments and think I have some answers for you! In Corel, Shadows are called "Fill Light." And to adjust Whites, I think you click "AutoLevel" and then adjust one of those two fields to set the white point (the other field would be to set the black point, I think).
You will notice that you do have an extra slider called "HL Range" ("Highlights Range"?) that I'm not sure what does, but might be extremely amazing if it would help you increase/decrease the range of highlights that the "Highlights" slider is adjusting.
Also, notice that the only "extra" slider in the "Exposure" panel is "Fill Range". That is probably the counterpart of "HL Range". It could be super helpful too!