June 26, 2023 at 12:57 pm
#80149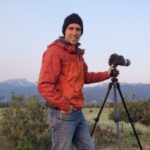 James Staddon
Keymaster
Guys, these are incredible!!

@samuelwest, what beautiful location and light.

@joannapotter, what a fun family to be working with.

@parrisfamily, such a well thought-out arrangement.

@musicgal, such authentic and excellent expressions.
There is so much I love about these photos! You have masterfully fulfilled an ADVANCED assignment. Thank you so much for taking the time and making the effort to bless Dr. Davis with some beautiful photos. I just sent them to him, so we can now await with anticipation his reply.
Can't wait to talk about them more on the webinar tomorrow, too! You can register here: https://www.lenspiration.com/product-category/webinars/ (free for Members!)