June 27, 2023 at 10:19 am
#80161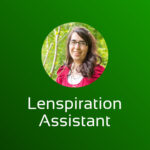 Lydia Bennett
Keymaster
Wow, this is a good question, @parrisfamily. There have been a few times one of my brothers and I have run into this challenge as well, so a few posing ideas come immediately to mind from experience:
1. Angled away from each other.
I don't have an example photo I can share for this but typically an engaged or married couple would be posed to angle in towards each other or face each other, so a more "back to back" pose can work well for brother/sister.
2. Side by side.
See the first attached picture for reference. Just a friendly, casual pose.
3. Spaced apart.
See the attached wintertime snapshot for reference (and forgive the quality 😉 ). Make sure they both have something to do with their hands 🙂
Hope this helps!