July 4, 2023 at 3:19 pm
#80232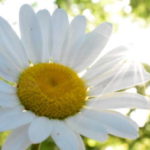 Blessings Captured
Participant
First of all I would suggest getting all your pictures together and organized into one place. The system that my mom taught me is having folders by date. Year-Month-Date. For the "Date" folder I'll do whatever days that I upload them and write a description. Such as "7-1 to 7-4, flowers, fireworks, sunset". That keeps the folders in order as well as it makes searching for a picture easy. I can search by date or by keyword. (It even works if you don't use lightroom, such as other family members).
As for deleting; I don't normally delete my good RAWs (I'll delete the poor quality images). A lot of times I'll put the exported JPEGs into a folder by usage (Stock, Lenspiration, Email, etc.) then I'll delate them when I'm done. That keeps things tidy and avoids unnecessary duplicates.
Thirdly, I would suggest getting a external hard drive or two. It will keep you disk free and provide a backup. I've been using WD 2TB Elements hard drives for the past nine months and haven't had any trouble with them. I would recommend getting them from Adorama.
The backup system that I use is to store the current year's picture on my laptop and then every couple weeks back them up to a hard drive. Every month or two I make a second backup to another hard drive. Spending the $70 for a second hard drive is cheaper then trying to recover a crashed drive for $300-$500.
Lastly, once you get all your pictures organized, I would recommend using Syncback free to back up your pictures. It's fast, safe and recognizes any edits or duplicates.
That's my storage and backup workflow, maybe you'll be able to use a couple tips.
-Hannah