July 6, 2023 at 9:12 am
#80250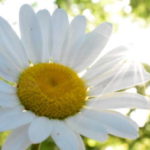 Blessings Captured
Participant
Welcome @nguyenfamily!
I don't know too much about the tecnical resolution side of things; but in the window's default "Photos" you can see you images "diminutions". It's under the "i" info button. On the screenshot it says that my large raw file is only 72dpi, but maybe that is just how the computer is rendering it.
It also is showing that, that image is 6016×4016 pixels. If you do the math at 300 ppi, you get a print that is 20×13 inches.
If you open one of your images in photos you can see what size your pictures are.
-Hannah