July 6, 2023 at 3:35 pm
#80287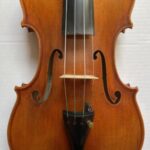 Allison Estabrook
Participant
Hi @nguyenfamily! Those are some great shots! I had a similar issue when I began photography. I would suggest that you look at your ISO and shutter speed.
The higher the ISO, the grainier the photo will be. The lower it is, there is less grain. However, the ISO also affects the brightness of your photo- so it is a tricky balance.
Shutter speed is how long the shutter is open to allow light to come in to the sensor. The higher the shutter speed, the less time the shutter is open, which means less light hits the sensor (and the photo isn't as bright). The lower the shutter speed is, the longer the shutter is open, which means more light hits the sensor (resulting in brighter photos). However, having your shutter open for a longer time can result in less quality photos, as camera shake can blur the photos (if you aren't using a tripod).
If you want to learn more about this, I would suggest taking the Foundations of Photography course, where all of this is discussed in more detail in the 2nd section!