August 5, 2023 at 4:05 pm
#80868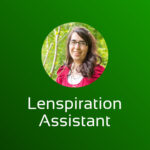 Lydia Bennett
Keymaster
Personally, the third photo in the first set is my favorite, although if possible I would crop out distractions and edit it a little differently (see attached). The way I cropped it is intended to simplify the scene and draw all attention to the puppy.
Just a few initial thoughts:
– Start with clean, simple backgrounds. And if you use a backdrop, be sure to iron out wrinkles. 🙂
– In editing, I would avoid white vignettes. They draw attention to themselves rather than the subject.
– I think the angle of the puppy in the photo I've attached is one of the best.
Keep growing and learning, Brieanna! 🙂