August 11, 2023 at 1:48 pm
#80959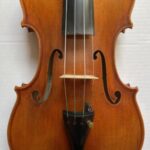 Allison Estabrook
Participant
That is a really thought-provoking question! I hadn't really thought about why I take photos, but now that I think of it, I enjoy the challenge of getting a good photo. For example, I like bird photography. Birds can be quite challenging to get in normal-looking positions, so I enjoy taking a photo of a bird, figuring out ways to improve the photo, and then trying again.
A lot of times the Shoot to Serve Lenspiration photo assignments will involve people as subjects. That is another challenge– working with people and being able to explain what they need to do for the photo. And I enjoy that challenge as well.
I also enjoy, as you said, taking photos of things that I want to remember, such as a sunset, a flower, or any part of God's creation, so that I can share it with others!