August 17, 2023 at 11:01 am
#81047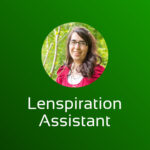 Lydia Bennett
Keymaster
What a great discussion topic! 🙂
I seldom try to shoot for mood or message. My motive is more documentation that expressing emotion.
I'm exactly the opposite! I find photography to be a a fantastic way to capture and share beauty, and appreciate the means of communication that it gives me.
I think it's really neat the variety of reasons that people enjoy photography, and what there is to like about it. It's amazing the way God made each of us to think and operate, and how our unique giftings can provide us the opportunity to bring Him glory.