August 25, 2023 at 5:45 pm
#81192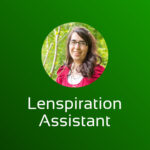 Lydia Bennett
Keymaster
How do you change the dpi in Lightroom Classic?

@dotremain, this area is not my forte, but I don't think the dpi is something that you can adjust when exporting as DNG. I've attached a screenshot of the export settings for DNGs. If you're seeing file properties saying the dpi is 96 my guess is that's talking about the DNG preview, not the actual file. Someone can correct me if I'm wrong 🙂
Regardless, if you use the settings as shown in the screenshot, you should be good to upload those to the link on the page for the current assignment! Looking forward to seeing your photo submissions!