August 31, 2023 at 11:56 am
#81305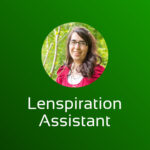 Lydia Bennett
Keymaster
Wow, that's too bad! The more contributors Lightstock has, I wouldn't be surprised if that makes them even more picky when accepting new contributors.
So curating/growing your portfolio and trying again sounds like a good idea. Keep that determination! I'm not sure what your portfolio looks like, but in general I'd suggest:
– Include a solid variety of photos that demonstrate you would be able to contribute great faith-centered or people-focused content as well as quality generic content like nature photos, still life, etc. Lightstock has a big emphasis on faith and people, so if they don't get the sense someone would be supplying them with those types of photos, I could see that as a reason they might not see that as a good fit.
– Include only your very best work. Stock websites can be pretty particular about the quality of photos they accept (even for regular contributors), so your portfolio should demonstrate that you would be uploading only good, quality content.
I don't know if either of those applies in your situation, but that's what comes to mind 🙂