November 12, 2020 at 11:06 am
#55163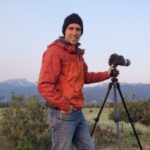 James Staddon
Keymaster
@buddingphotographer, done.

@blessingscaptured, that's tough. I've used both local printers and high-end printers and have not experienced this problem so it seems to me to be an issue with the file being sent. He said specifically "5 bands". I assume this is an unusual situation for him to see banding like that? A couple things to note: if you cut out the flag and added a black background, make sure the background color is not solely a K value; make sure there is at least 10 in C, M, and Y as well. Also, the background black should not be less than 10% opacity, but I don't feel either of these are the problem.
Another thing you want to beware of: the gradient getting cut off on the edge of the linked graphic. See the attachment. Your linked graphics are on top and the edges of the gradients are getting clipped. The gradients need to be modified so they end before the edge of the frame (like the linked graphics on the bottom).