October 5, 2022 at 9:14 am
#72692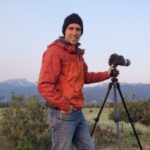 James Staddon
Keymaster
Go you, Brieanna! This is fantastic!
I hear ya. There ARE so many cameras, especially now that mirrorless is taking the market by storm and there are no longer two top dogs, Canon and Nikon, to choose from.
I'm going to start with "type" of camera first. I'm going to choose "mirrorless" because that's the direction technology is going. CameraDecision has a list of mirrorless cameras out there here: https://cameradecision.com/bodytype/Mirrorless-cameras The highest rated ones (like the Canon R3) are like in the multiple thousands of dollars, of course. So I wish I could sort by price. So, I search on DuckDuckGo "camera sort by price" and I happen to find Versus.com (never been here before). They have a price filter so I set that to $1000 (usually you can find things cheaper than list prices, so I'm going to go high). They have some other filters . . . wow, look at that! Just about every filter you could imaging. I go through and select everything that you have listed. It narrows all the cameras down to 21! Let me know if the following link works for you:
https://versus.com/en/camera?filter%5B%5D=median_price%3D24.429718752862858,1014.8512331918446&filter%5B%5D=screen_res_dots%3D934,4150&filter%5B%5D=screen_size%3D3,5&filter%5B%5D=sensor_format%3Dmicro_43,apsc,full_format&filter%5B%5D=focus_points%3D27,5655&filter%5B%5D=megapixels%3D12,108
Now I can sort by "score", putting the Fujifilm X-T30 II first. I've never heard of this camera before so it means I'm going to have to research it. I "add to comparison". The second one with the highest score is the Sony A7 II. I have heard of this camera before, so I'm more likely going to gravitate toward this one. I know a lot of folks with Sonys and have heard a lot of good things about them so I add it to comparison too. I scroll down a bit and see a Canon. I like Canon, so I'll add this one (the M50, and look at that, the M50 Mark II is there too, so I'll add that instead since it's probably newer) to comparison too.
I click "compare" . . . and you can take it from here! It takes a long time to find just the right camera for you, but at least maybe these tools will help you narrow things down a bit. 🙂