With the soon-ending Pipe Organ assignment on my mind recently, I couldn't help but ask my friends if they knew of any nearby…..
We were visiting the Moore family over the New Year's holiday up in Vermont. New England sure seemed like a great place to find pipe organs! And since they have been Lenspiration members for a while, I thought perhaps going through the process of shooting this assignment together would be a fun thing to do during our visit.
It's amazing the possibilities you can come up with if you just put your mind to think about it.
And it's amazing how little photoshoots can fit into busy schedules!
And we did keep it short. It was just fun to play around with our cameras again.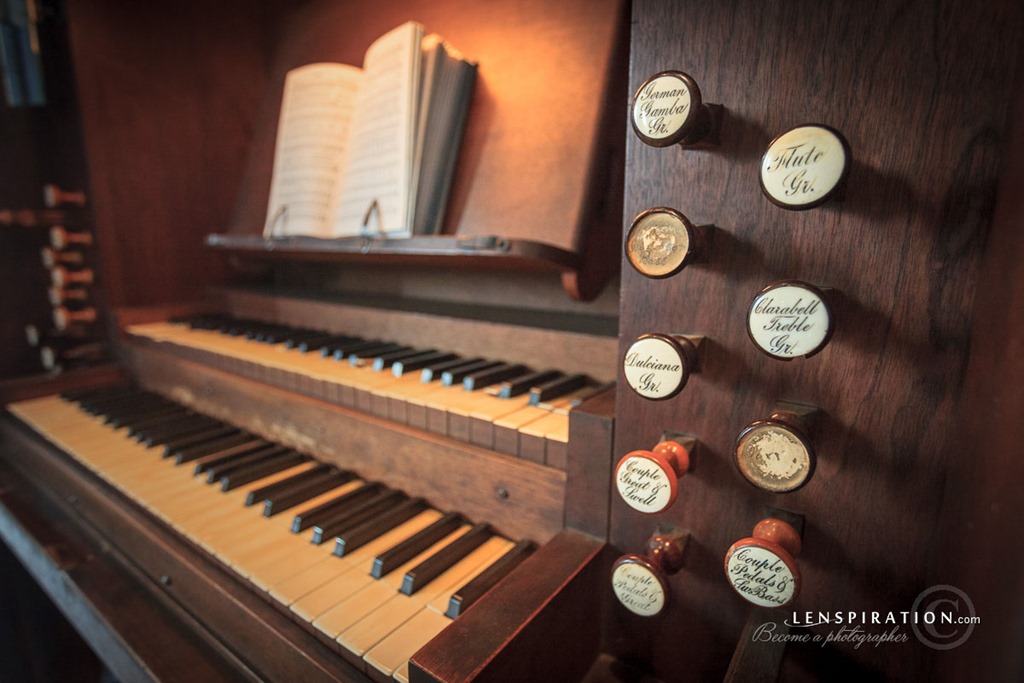 Something else that this photo assignment has gotten me to think about is property releases.
I'm still learning more about them, but in a nutshell, here's how I understand them to work, in as simple a way I know how to explain it:
A property release is written permission from a property owner for pictures of their property to be used for commercial use.
Up to this point, even for assignments like this one, I've always simply relied on verbal permission. I ask a friend (or a stranger) if I can have their permission to shoot such and such a subject on their property for such and such a purpose. They say "Sure" and it's a done deal. If they say "No", then I just don't shoot it.
Maybe I'm too West Virginian.
But it is true, I really do hate the idea of having to deal with legal claims from property owners. It's time to put together my own generic property release, and from what I read on this Lifewire article, I don't think it should be that difficult.
Anyone out there have any experience with property releases? I'd love to learn from you. Feel free to share your thoughts on this topic on the forums.