Julianna and I have a date set for our wedding, now! It will be August 19, 2022. It will be an important date in our minds forever!
But, has it always been? No. I've walked around on many an August 19 oblivious to the fact that it would ever be an important date to me.
So, it made me wonder! What have I been doing on previous August 19s?!
Well, here's what my portfolio revealed!
Surprisingly, out of 16 years of pretty steady picture-taking, I was only taking pictures on August 19 on five of those years!
2008
Wait. Is that really me? I didn't see that one coming!
Mr. VanEssen back there seems to be enjoying my incredible batting skills.

Earlier in the day, our hosts on that family vacation to Ontario, Canada, took us to Petroglyphs Providential Park to do some hiking and exploring. It was really pretty! But those were the days when I didn't know the amazingness of backlight in portraiture.

And as always, I took pictures of every random thing I thought was interesting. That's what budding photographers do, right?!

2011
In 2011, August 19 found myself on a battlefield in Virginia! My best friend, Matthew, was big into Civil War history, and he was leading a group around telling us all about this really exciting battle called…uh, you know, I forget what battle it was.

But it sure was interesting because it was Matthew talking about it!
We saw a hawk.
And we saw a lot of grass.
Battle fields haven't ever really been my favorite.

2012
I had my camera out again on August 19 the next year. Or at least, that's the information that my portfolio is telling me.
The camera metadata says that I was attending my cousin Tim's wedding that day. But last night, when I told Tim about the upcoming J&J wedding date, his congratulatory reply was, "One day after our anniversary!" I think I'll believe him before I believe my portfolio. Maybe I had just gotten back from a trip around the world and my camera date/time info was off by one day? That would be more likely than Tim forgetting what he and his wife's anniversary is.

Anyway, they got married on the Lehigh University Campus and I had fun just walking around taking pictures between the ceremony and the reception.
I remember stopping to talk with a random guy who was walking on campus too (a student maybe?). I was needing a portrait of myself for some project, so I think I asked him if he wouldn't mind taking a picture of me with my camera.
I had him take another one.

2014
Ah, I could write volumes about the August 19 in 2014!
The CAPTURE Alaska photography workshop. That's the day we hiked up into what is known as Hanging Valley, in Chugatch State Park.
I'll let the pictures do the talking. It's hard not to forget a day spent doing landscape photography in Alaska.
2017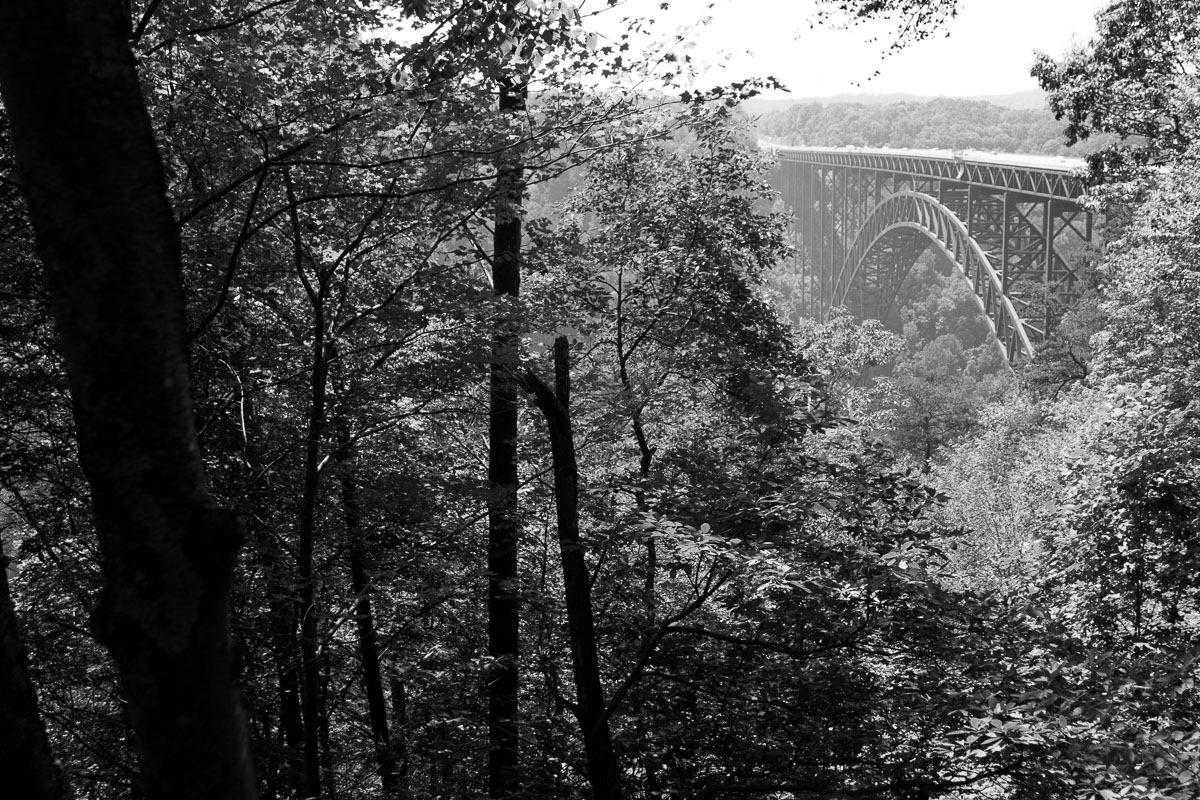 2017 was the year of the great solar eclipse. One of the best places near me to see it was in North Carolina. So I drove down with the Parfitt family to photograph it! We happened to drive down on August 19, and were scooting through southern West Virginia in the middle of the day. You can't just cross the New River Gorge Bridge with people who have never seen it without stopping to see it. So, we stopped and saw it! Being in the middle of the day, I didn't take many pictures of it. The black and white version I think looks best. But here's the color version for comparison. Which do you like better?
And like I had for the previous 9 years, I took pictures of the random things that were around me!

---
One of these days, Jesus is going to return. He's coming for his bride! And it's going to be the best day ever! It will be an important date that we will never forget. What if it were tomorrow, May 22? We would have walked around on many a May 22 totally oblivious to the fact that it would forever be the most out-of-this-world incredible date in history! What are you going to see in the slideshow of May 22s in your life? And more importantly, what will God see? I read II Peter 3:10 and 14 the other day, "But the day of the Lord will come as a thief in the night; in the which the heavens shall pass away with a great noise, and the elements shall melt with fervent heat, the earth also and the works that are therein shall be burned up. Wherefore, beloved, seeing that ye look for such things, be diligent that ye may be found of him in peace, without spot, and blameless."
What will God see in the portfolios of our lives? Let us live today as though we knew it would be scrutinized down to our very smallest thoughts and intentions!