Just finished up editing all my photos from the HEAV Convention last weekend! I didn't have much time to shoot, my time being split up between the Photography Team, Photo Class, and booth, but I was able to contribute a few photos to the collection harvested by the Team. Of the 500 I took, 100 were worth delivering to HEAV. But the following 13 are my favorite!
The dedicated, hard-working 2023 HEAV Photography Team!
From the 3D Printing crash course. Really liked the framing, from a low angle!
From the Anatomy Dissection Lab workshop with Dr. Marcus Ross. Love all the little details!
S. D. Smith, author and musician, was a keynote speaker. It was great to have West Virginia represented from the big stage!
It's amazing what you can do with a telephoto lens! To help you understand the context of this photo…. S. D. Smith writes stories about the heroism and adventures of sword-wielding bunnies.
One of the assignments was to photograph the shuttle bus. Not an easy task!
It's kind of a silly photo, and may never be used for anything, but it was such a perfect expression I thought surely it could make a good illustration for something! Maybe, "Not sure what to expect in 2024?" What do you think a good caption for this photo would be?
HEAV Convention is full of banquets and special dinners. The key with all of them is to capture happy moments.
One of the Music Competition winners performing before a Keynote only momentarily lifted her eyes at the very end of her song. Capturing the moment is so much fun!
Another Music Competition winner was one of the photographers on the Photography Team! A student of many talents.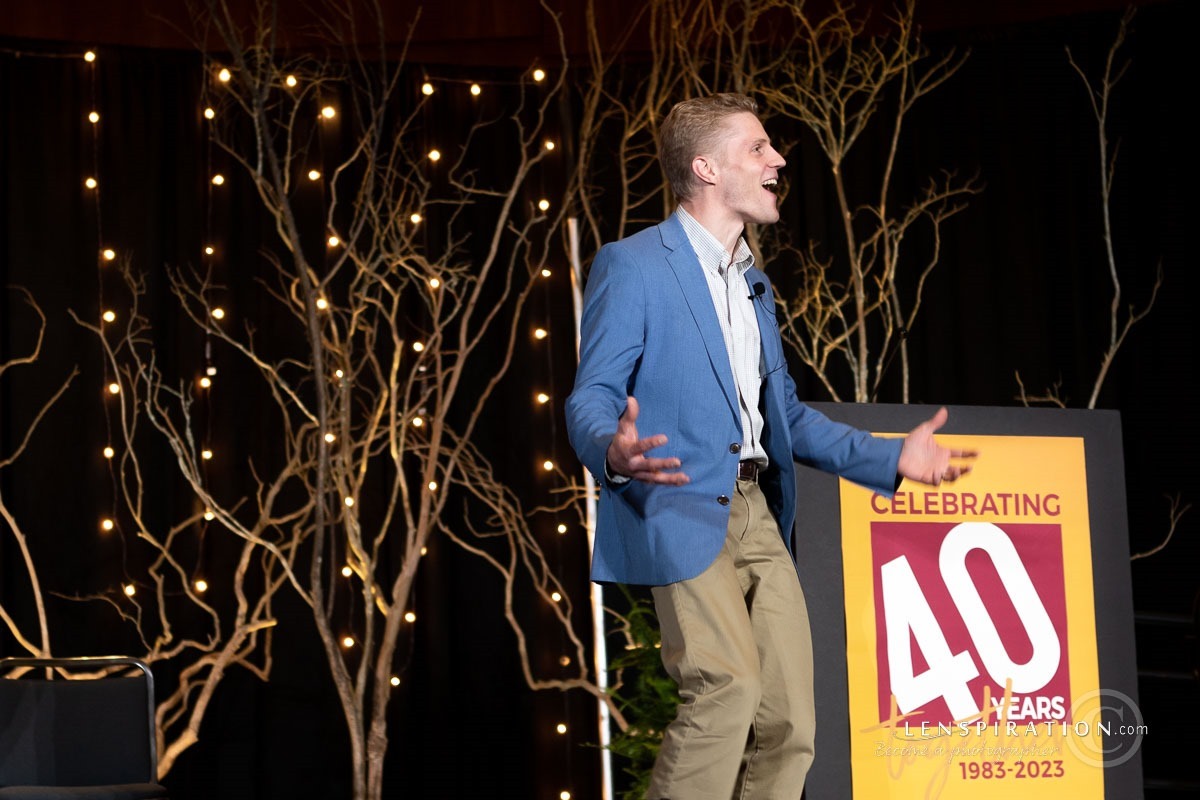 Danny Craig, another keynote speaking on the habits of joy-filled families, was a great story teller! He was very easy to photograph.
Good memories! Thanks to HEAV for letting Lenspiration come once again to host yet another Photography Program!