I was asked to take pictures for the children's programs presentation slideshows at the Indianapolis ATI Conference again this year. Yippee! I was reminded again of the essential steps in shooting a successful photojournalism event:
Get all the details from the one in charge.
Set up a work station, complete with an "Inbox" and "Outbox" for full and empty memory cards.
Rally the photographers, giving assignments and deadlines.
Enjoy the thrill of taking pictures of the Conference happenings!
Download and quickly edit everyone's pictures.
Present the pictures to the behind-the-scenes guy, who would appreciate receiving them sooner than later.
I don't think I got the final pictures behind stage "sooner" but at least it was soon enough. Here are a few of my favorite captures from the Children's Institute and ALERT Cadet programs: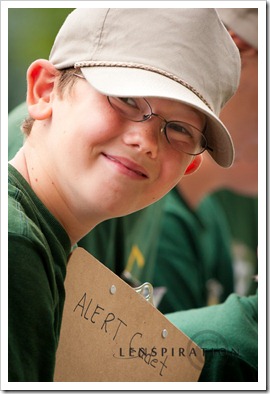 And for those of you who scrolled to the bottom of the post, here's a bonus picture. I guess it's pretty random, but the shadow of the speaker during one of the sessions was just too intriguing for me not to notice from my seat on the front row. Can you guess who the speaker is?