My brother got married on Saturday!
As brother to the groom, I found myself in a peculiar position. I was supposed to be both a groomsman and a photographer at the same time! It would have been totally impossible to fulfill both of these roles if it hadn't been for a photographer friend who enthusiastically volunteered to step in and take my place as photographer during the parts of the wedding where I was supposed to be in the pictures. It worked out very well!
Here are a few of my favorite shots (from both of us photographers) and some comments on why I like them or how they were taken:
Look at that background!! This took scouting.
Being a July wedding (and it being common knowledge that bridesmaids take longer to get ready than groomsmen), it was too hot and humid to photograph the bridesmaids outdoors at the appointed time. So, we were forced to shoot indoors. Coming up with a unique angle and pose helped to compensate for the less-than-ideal surroundings.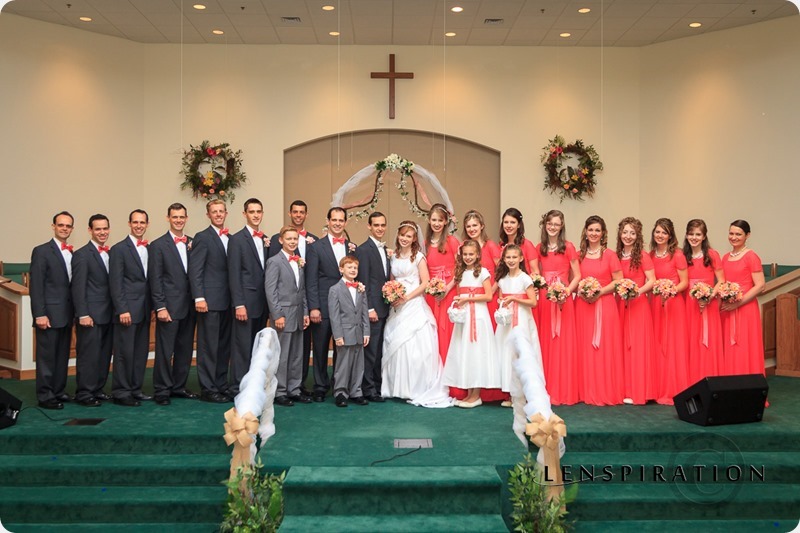 Color, symmetry, contrast, almost perfect height-order . . . ah! Somehow it's hard to stop looking at this shot it's so perfect. Good choice of color, Daniel & Kathryn. 🙂
From a burst of shots, but the focus, expressions, positions and up-close subject placement make this one stand out from the rest. There's a lot of random chance that goes into wedding photography, but I did have control over choice of lens, camera settings and shooting position (squatting vs standing).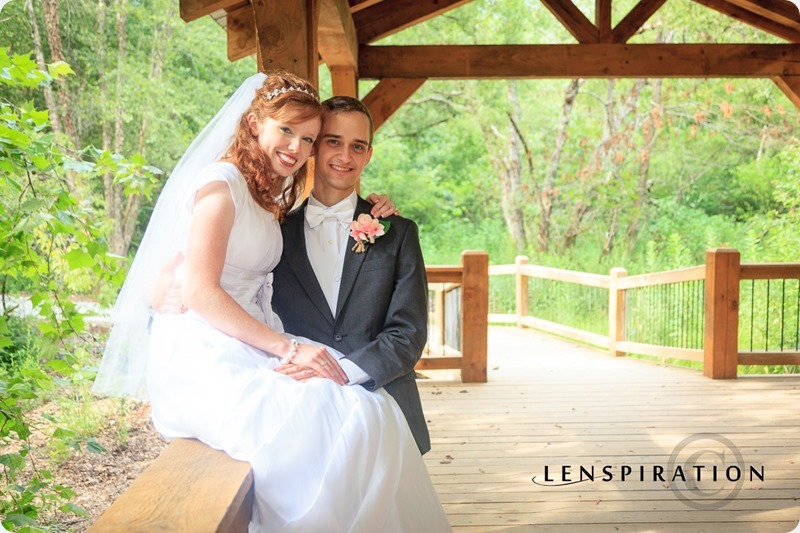 The sister of the bride recommended this perfectly beautiful spot for the couple shots after the ceremony. I like to include surroundings when they are picturesque. Perhaps that's the landscape photographer side of me coming out . . .
What's a wedding shoot without a full-body shot of the bride?! The surroundings called for a centered pose.
Never seen such a happy Daniel in my life. 🙂 Made sure to get the decorated ring finger real prominent in there.
Had to re-take this shot after showing it to the bride for suggestions . . . first time around the dress was covering up some of the flowers. It looks much better this way.
Another important close-up. Love the the multiple applications of layering, depth and contrast here.
It helps to have helpers around. While I was taking other shots, a helper ran around scouting other locations I hadn't been to before. This was one of his finds. I purposely positioned myself so that the depth-creating leaves drooping in from the top fit in the empty space of sky like a piece in a puzzle.
Just trying more creative things here. This was not my idea originally. Always helps to keep an eye open for creative wedding shots!
I wasn't about to leave without getting a shot with my brother and new sister! Can you tell we wore ourselves out? 🙂