At the beginning of 2016, I knew it was going to be a busy year so I wanted to do something to keep it from just flying by in "go, go, go" mode.
I wanted to do my best to live life in balance, to take the necessary time to develop my relationship with God, my family, and the folks I would meet in all the events and traveling that were planned for the year.
I needed accountability. And that's why I joined a RiseUp Discipleship team in June.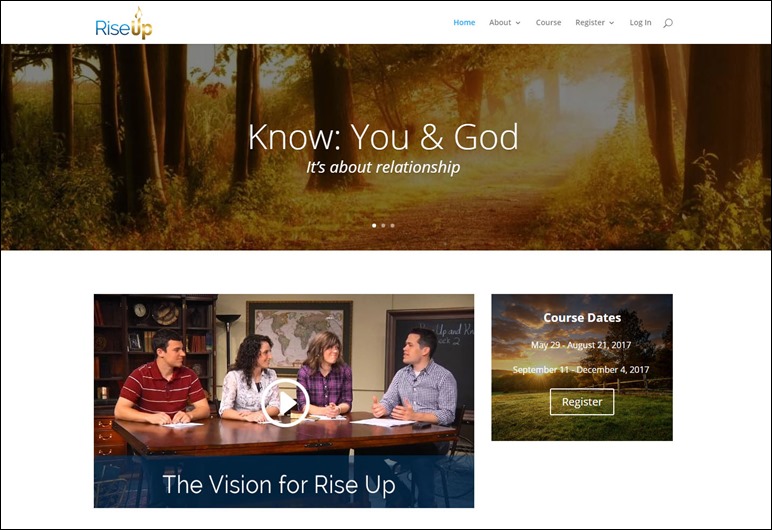 The Dead Sea is so named because all it is doing is receiving. It has no outlet. It's never giving. Therefore, it is dead. It's waters do not give life.
That's one extreme.
Then there's the Aral Sea. It was once the world's fourth largest body of inland water. But it has given without receiving and is now mostly a dry lakebed. A dry lakebed does not give life either.
That's the other extreme.
Life-giving water only exists in a place that is both giving and receiving in the proper balance.
Giving can sometimes translate to "go, go, go" . . . and I've experienced burnout hard enough not to want to experience it again. And RiseUp Discipleship was one of those things that God used to bring the proper balance.
I am so grateful for the life-lessons learned, the new friendships made, and most of all, the spiritual encouragement received from my team mates and team leader over the course of those 12 amazing weeks!
The next course begins May 29, 2017. I wholeheartedly suggest you consider joining. Even if you think you are too busy . . . if I could cram it in, anybody could! In fact, from my experience, it's the busy who probably need it most.
There's a $20 early bird discount if you sign up before April 29. And if you sign up before February 29 (well, there's no February 29 in 2017, so I guess it would have to be by February 28), then you can use a special Lenspiration code, JamesRU, to receive an extra 25% off.
If you have any questions about the course, please feel free to comment below. It was definitely what I needed last year, something I will consider again this year, and I hope something you will consider as well. Learn more at www.riseupdiscipleship.com