If the assignment is to photograph The Bright Outdoors, then it means the best time to shoot is while the sun is shining, I'd say. But what happens if the sun isn't going to be shining for very long? Then it's time to take on an extra challenge!
I'm really surprised at how well my very first picture turned out. Even though it's not a high key image, it has the impression of being on a sunny day after a light rain. A classic closeup that I think fulfills the assignment well enough.
It doesn't give the impression of a bright day super well, so here's another shot with more light incorporated in the background.
It looks brighter, for sure, but it's not a good composition. I'm zoomed in too far. Here's my attempt at zooming out a bit.
It's kind of a neat concept. An atypical composition, but exposing for the foreground and letting the background blow out really makes for a nice high-key photo, the feeling we're going for.
But time was running out and I wanted to shoot a second subject. From straight on, the flowers are nice. But they don't look "bright and beautiful".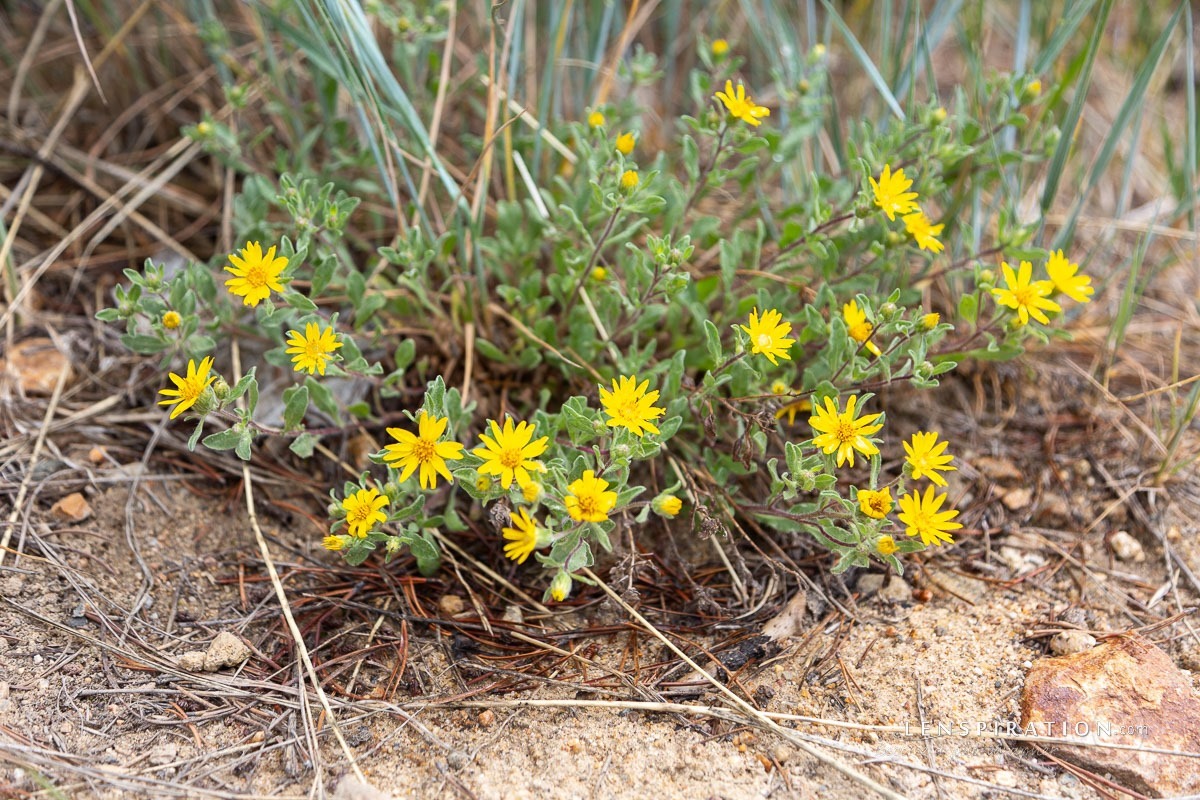 Moving around to get back lighting and blurred flowers in the background totally turns the image in the right direction.
I wanted to set the in-focus flower off from the background a little more, so I chose a different one and tried to position it so it was not being interfered by any other yellow flowers. And than the sun went behind a cloud!
So I waited until the sun came back out. For pretty much the last time!
I think the key to shooting the "bright and beautiful" look is finding a good composition with strong back-lighting. We're going for a high-key look. And here's a super quick monthly Premium Training about exactly how to get that high-key look!
Now It's Your Turn!
Hopefully you'll have plenty of bright sunny days over the month of July to photograph this assignment! It's not hard, so really do your best to shoot and submit only your best. Max amount of photos you can submit is 7, and only 2 of those are allowed to be from your existing portfolio. All the rest of the details here: The Bright Outdoors!