Though I haven't written much over the past two weeks, they have been very full and very productive! I can take the time to write more about what I was up now that I'm getting back into the swing of things.
In a nutshell, last week was the Big Sandy Family Conference where I was with the ACTION Photography Team from Tuesday through Friday. I forgot to take the group portrait during the class conclusion, so this picture only includes the folks I could round up last-minute at the last break before the last session of the Conference. Sadness, I know! And because it was so last minute . . . not everyone even had their cameras! Oh well. At least I got something.
The next morning was the beginning of a week long excursion through west Texas and eastern New Mexico. Most folks would take a trip like this for vacation, but not me! My purpose was four-fold:
1. Spend time with a fellow photographer. Ryan came to CAPTURE Quebec last year and we've kept in touch ever since. As a CAPTURE alumni, I invited him to assist with the ACTION in Big Sandy. He made the effort to come down and once the Conference was over, I thought it would  be fun to spend some time shooting landscapes together as well as show him around a part of the USA he'd never experienced before.
2. Gather example images for training material. The pictures I take during excursions like this are what will appear in the new content being adding to Online Training, a new and growing section on the Lenspiration website.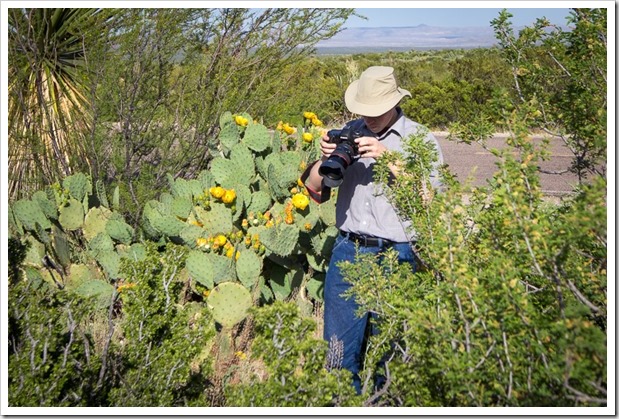 3. Add more pins to the Landscape Locations Map. I am ecstatic about the new Landscape Location Map that provides specific information for landscape photography for prime shooting locations all across North America. It has been about 9 years since I've been in the southwest so I am so excited to have many more new locations to add to the map!
4. Film a few "Making the Most of Your Vacation" episodes. The "Making the Most of Your Vacation" video series is something in the works that will be launched in the future. My brother Jonathan is a videographer guy so we'll film as much as we can while we're together at typical vacation destinations.
Looking forward to writing in more detail about the two weeks I was away!