A photographer friend of mine here in West Virginia has really encouraged me get out and see more of the natural beauty close to home.
Just a short while ago, we went out to shoot at Valley Falls State Park together. It was only an hour's drive away but I had never been there before. What a great place to take pictures! We had a blast.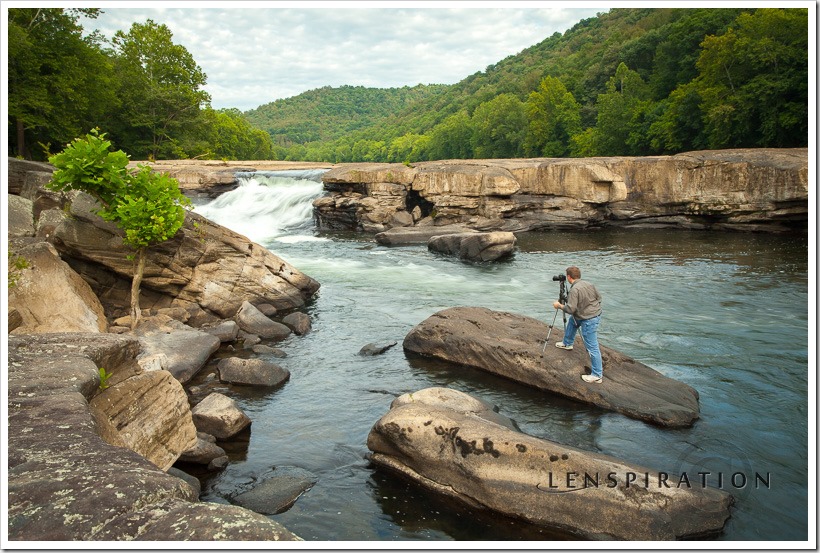 We arrived in the late afternoon and spent a few hours shooting the multiple waterfalls on the Tygart Valley River there until sunset.
Because of the extreme contrast between areas of shadow and sunlight, the general concept behind the camera control of "Exposure Compensation" came in real handy. Exposure compensation is a camera setting that allows you to incrementally adjust the exposure to be brighter or darker than the default meter reading. The default metering reading is almost always wrong when you go to shoot high contrast situations, or, depending on what metering mode you're using, pictures that have a bright area in the center of the frame:
Even for a simple scene, like the one below, the camera meter will most likely create an exposure that would make the picture appear too bright. I'm always overriding the camera's meter, and exposure compensation is one control that allows you to do that quickly and easily.
Exposure Compensation can also assisted in shooting blended high dynamic range exposures, like this crown jewel of the evening:
Do you know how to utilize Exposure Compensation on your camera? I can't explain it all here, but I can share with you a snippet from the latest lesson on the Basic Course.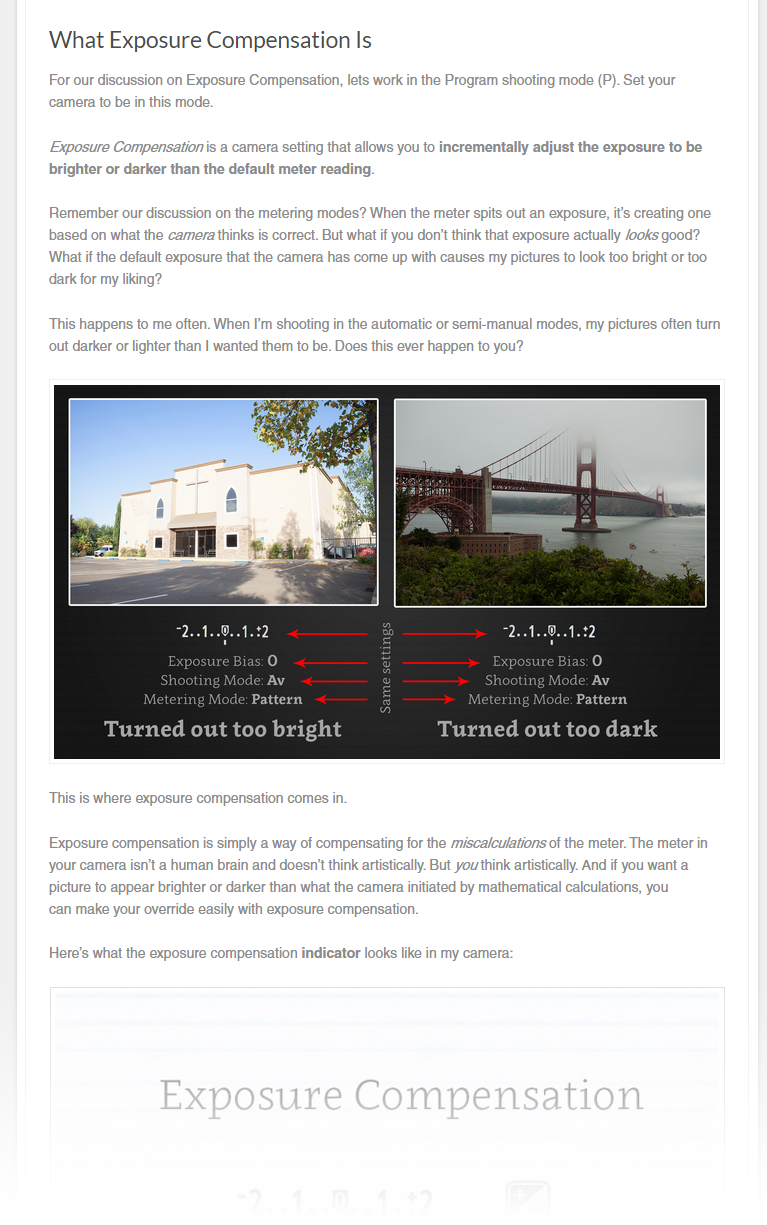 If you're a Lenspiration Community PRO Member, click here to get started viewing this new lesson immediately.
If you're not a PRO Member, view this lesson along with the entire Basic Course for half price ($9/month instead of $18/month) and a 10-day free trial when you use the following link:
View discount and join PRO now!