It's Christmastime! I figured most of us would be spending time with friends and family over the next couple of weeks, so that's why I decided to do this for this month's assignment . . .
This month's assignment is "The Elderly". When I asked the Christian stock agency, Lightstock, about the type of pictures they needed most, they said "seniors and the elderly". So I thought maybe we could help them out.
But submitting our photos to Lightstock isn't the only reason to photograph our friends and family who are beyond us in years. My Grandma passed away several years ago, and we have no quality photos of her in her later years. I regret that. We never know how long our senior family members will be around. Why not make a special effort to intentionally get some excellent photos of them while we can, and while it is so natural to do so over the Christmas holidays?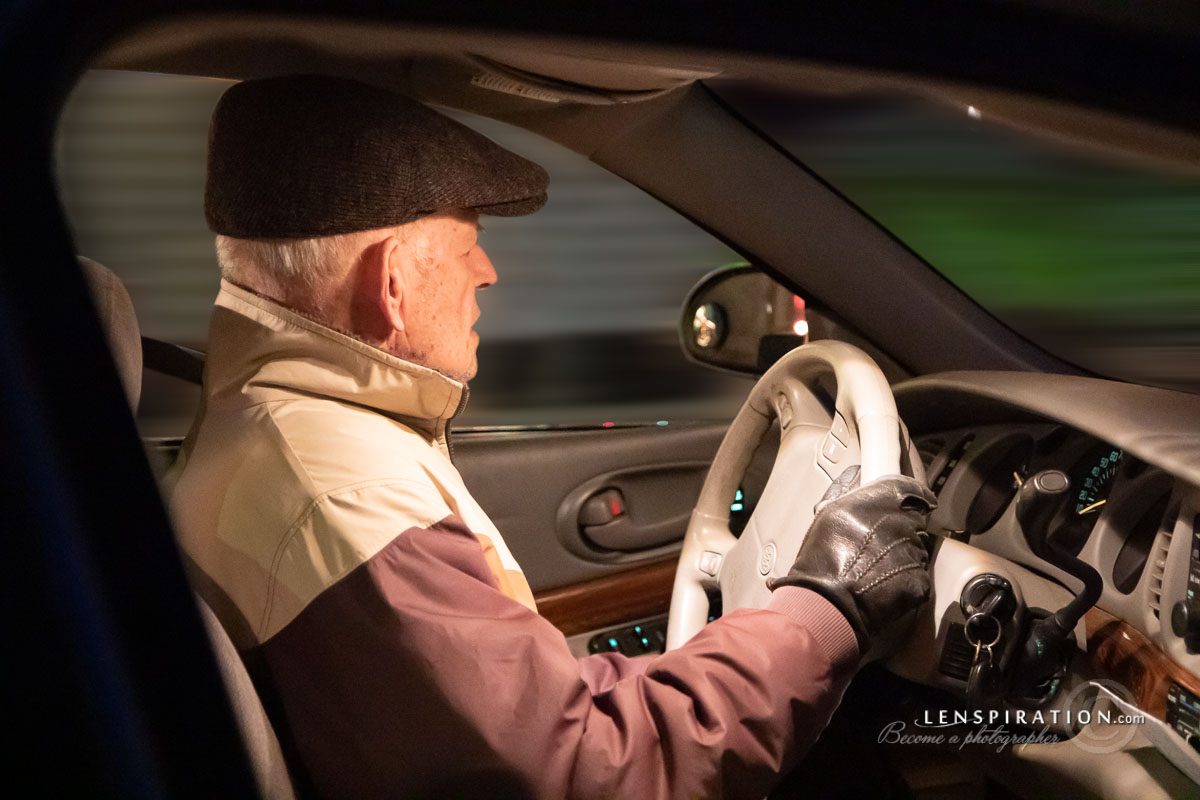 Fulfilling this assignment may not come easily for some, though, so here's how I suggest going about doing it:
Get Accepted as a Lightstock Contributor
First, if you are not already a contributor to Lightstock, make sure to request an invitation to become a contributor. It may take some time to get your account set up.  Here's a detailed article for Lenspiration members on how to do exactly that: How to Start Submitting Photos on Lightstock.
Get Permission
Secondly, take the time to get the necessary permissions to be more professional with the photography of your elderly relatives. Family may wonder why you are taking more pictures than normal. Your subject may feel akward, not being as accustomed to having cameras pointing at them as we in younger generations may be. So, talk it through. Patiently wait for them to be 100% on board with it. It will be much more fun that way! And of course, if they are not comfortable with it, don't push it. But don't be shy. Don't stalk in the shadows. Don't be a sniper.
Have a Plan for Lighting
Once the runway is clear, have a plan for lighting. At least, as much as you can. I was hoping for late afternoon light. That didn't happen, so I hoped for interior bounce flash. That wasn't what fit into the plans for the evening. So I ended up with pretty much the worst lighting possible, and I was totally unprepared for it. I was using like 1600 ISO and many of my photos were turning out blurry due to too-slow shutter speeds, but even though the conditions were not near ideal, the shots I was getter were still better than nothing, and perhaps their uniquness will end up being an asset.
Shoot!
Something as simple as Grandpa opening a card could make a great stock photo!
Submit Photos on Lightstock
Cull through the photos you took, choose the best ones, edit those, and if any have faces visible in them, work through getting model releases from those individuals before uploading them to Lightstock. This will take time, but it will be an assignment worth investing in. Here's Lightstock's model release form.
With some out-of-the-ordinary photos in your portfolio now, you're bound to have family asking for them. And maybe some of your photos will make excellent portfolio pieces. Do you know how to share those photos with others? Do you have a portfolio online? Which is the best service to use for sharing photos privately vs publicly? Lenspiration members can now learn the best way to share their photos in this month's premium training, What Online Photo Sharing Service Should I Use?