Ready for the next assignment?! It shouldn't be hard to find Interesting Textures anywhere you go, even in places you've never explored before!
As you just saw, I took lots of texture pictures. I thought I had done a pretty good job. However, it wasn't until after I put them on the computer and started sorting through them that I realized I had only a few photos that actually fulfilled the assignment.
The assignment is to get interesting textures that make good backgrounds. Yes, I found plenty of interesting textures, but most of them I don't think actually make good backgrounds. Too many of the photos drew too much attention to themselves. For example....
The first wall I came across. "Perfect texture town." There wasn't much room between window, window, door, etc., so I had to zoom in fairly close to the rockwork to get only rock and no window or door trim. The result?
A texture of sorts, sure. But not a background texture.
The same with the door. It's a neat pattern. Almost a stand-alone photo in and of itself. I'm sure it could be used, but it's not a supportive, background texture.
I didn't take many photos of the bark of the tree. I didn't feel there was enough repetitive pattern in that particular tree. And because of that, the texture is very busy. Self-attracting. Not good for backgrounds.
Neither was the quaint red bench I found.
I think any of these photos could be used by Creation Today for a myriad of purposes, stored in an archive until just the perfect use could be found for the feeling desired. But I don't feel any of them are good background textures. And it took me some time to start thinking in the right mindset.
Here's a photo I just really like. It's one of my favorite from the whole day.
But to get the background texture, it meant intentionally stripping out all elements that would draw attention to itself.
Now this is a background photo.
With this old cement texture, the contrast is so high that, even after editing it, I feel it still draws too much attention to itself.
As does the American Flag. There's too much energy in the way it "waves" down into the bottom right corner.
Feeling like I was missing my mark, I started zooming in more. I'm so used to including eye-catching elements. Can you identify them?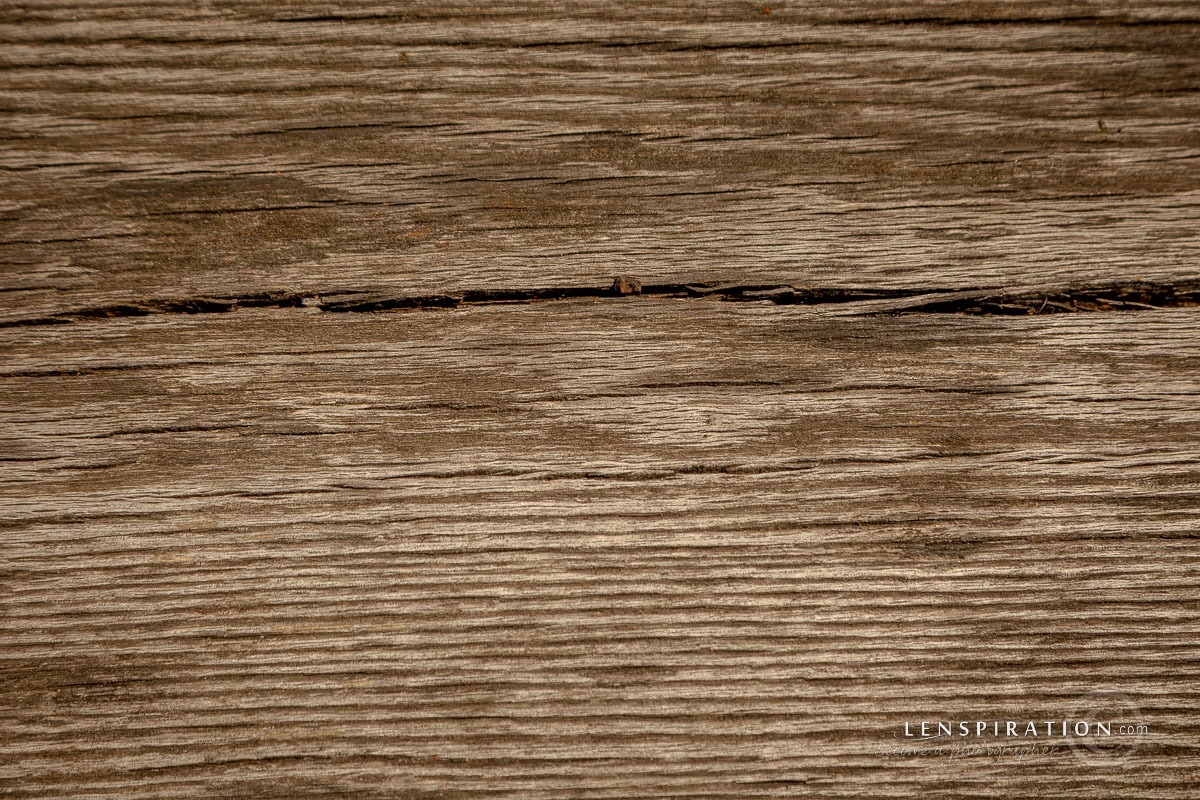 I had to force myself to simplify.
And that's what I needed.
So I continued to try to keep things super simple. Not without character. Not without an interesting factor. But just, simple.
And I'm amazed at how light played into it as well. Same basic type of texture, in shadow:
And in sunlight:
The higher contrast just brings so much attention to itself!
I'm torn between these next two. The white brick is very normal and simple. A good background texture. But I like the interestingness introduced by the new growth of the Virginia Creeper growing up the side of the wall. In this situation, though the plant draws attention to itself, there is plenty of empty space in the photo for text or visuals to be placed, putting it well enough, I think, into the category of "backgrounds."
The water I encountered? Completely failed.
Didn't spend enough time there.
And then my last shots. Failed there too; neither are background images. And I don't like the screws. But I'm hoping that maybe the shadow of the plant might redeem that one such that a Creation-centered organization might find it interesting for something.
Putting A Different Spin On It
If you find this assignment to be too easy, try experimenting with creating textures using a creative zoom effect. That should up the level of difficulty significantly. You'll probably forget all about shooting the assignment as you try to master them. And that's fine. Whether you come away with textures suitable for this assignment or not, have fun exploring the world of shutter speed effects in this month's Premium Training, The Amazing Panning Effect!
Now It's Your Turn!
Ready to switch your brain into texture mode? It may not be as easy as you think! Challenge yourself and head on over to the details page to gather everything you need to know about this month's featured assignment, Interesting Textures!