It's about time I showed some of the pictures from the others on the team of photographers in Alaska!
Sam is a budding photographer who wanted an intensive to help him unleash the power of his SLR camera. He'd always loved photography, but had only been using an SLR for a few months. He also just moved to Alaska. What a perfect time to lean the ropes of an SLR! He also wanted to get his pictures organized. The past few months of pictures were sitting on one SD card and he didn't want to just dump them on the computer without having a good system of organizing them. Very wise. We took care of that problem through the folder structure that has held up for me for years. He can now easily (but not necessarily exclusively) maintain large quantities of photos in Lightroom . . . which he also discovered made image processing a doable task.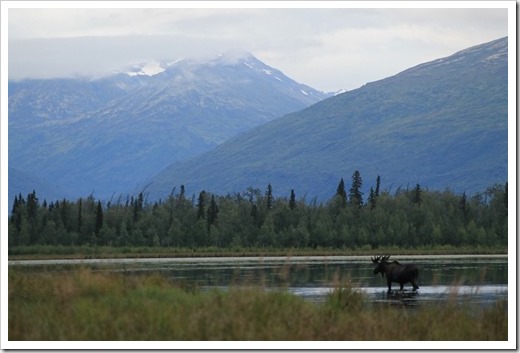 Photo by Sam
Photo by Sam
Photo by Sam
David is a photographer from Idaho. His Dad was looking for a quantity of "wow" landscape images for use in his business, a quantity large enough to justify sending his son to a workshop in a "wow" location to learn the particulars of the landscape genre. He already had a solid foundation in photography and understanding of the exposure trio so we spent most of our time together exploring composition technique and how to read and capture the light around us effectively. Digging deep into this area and being able to share it with someone who could really understand and use it was especially enjoyable for me. After the workshop, the day I left Alaska he was headed up to Denali. Can't wait to see more of his work when he returns!
Photo by David
Photo by David
Photo by David
Photo by David
The last three workshops of the year will be held in North Carolina, West Virginia, and Kansas. If you long to go deeper than the limits prescribed by long-distance, online education, consider attending one of these CAPTURE Photography Workshops.